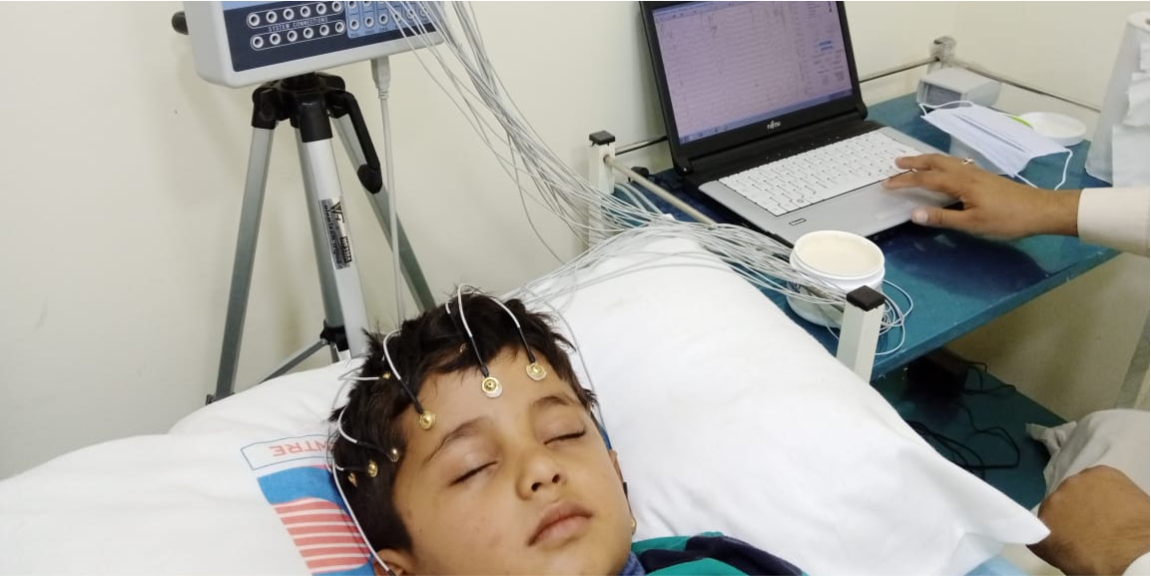 Electroencephalography (EEG)
The electroencephalogram test is performed to diagnose problems related to the electrical activity of the brain. 
The electroencephalogram tracks and records brain wave patterns. Small metal discs with thin wires are placed on the scalp, and then send signals to a system to collect the results. The electroencephalogram test can also be performed for the investigations of patients with syncope. Syncope can happen in case of a sudden drop in blood pressure, a drop in heart rate, or changes in the amount of blood in parts of your body.
Tests performed in the Capital diagnostic Centre are closely monitored and quality controlled by our professional staff.
For an appointment
Appointment and Queries  | Locations
Phone #  051- 8354601 – 02