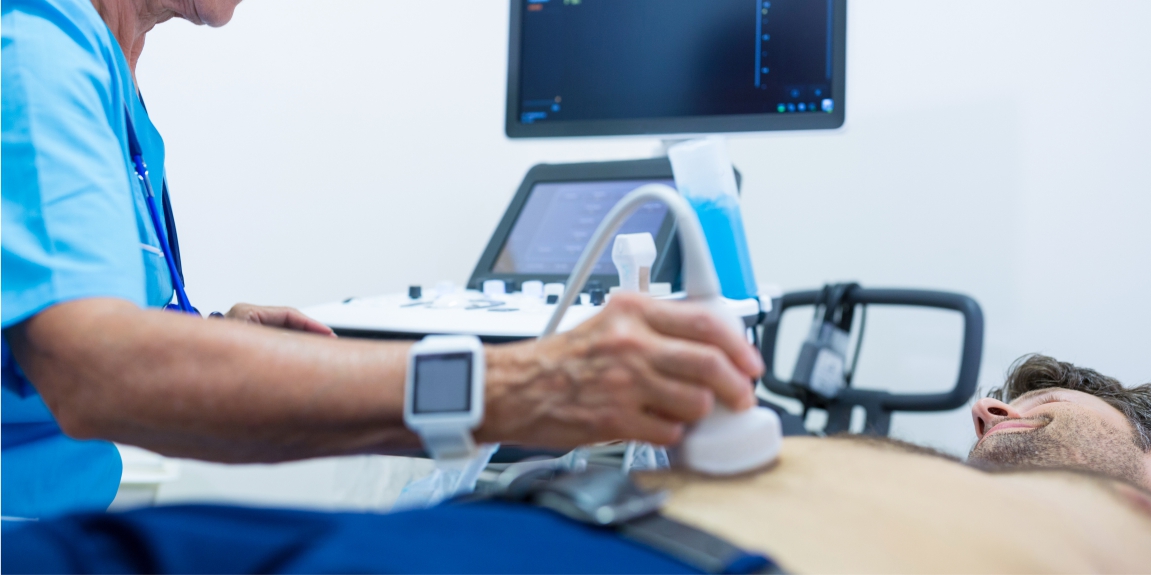 Echocardiography – Echo
Capital Diagnostic Centre Echocardiography helps you to determine whether all parts of the heart wall are contributing normally to your heart's pumping activity.
Echocardiography At Capital Diagnostic Centre Helps You To Detect: 
The Damage From A Heart Attack, 
The Supply Of Blood To The Heart Was Suddenly Blocked. 
Heart Failure – Where The Heart Fails To Pump Enough Blood Around The Body At The Right Pressure. 
Congenital Heart Disease – Birth Defects That Affect The Normal Workings Of The Heart.
Tests performed in the Capital diagnostic Centre are closely monitored and quality controlled by our professional staff.
2-D Echo
2-D (two-dimensional) echocardiography. This technique is used to "see" the actual motion of the heart structures. A 2-D echo view appears cone-shaped on the monitor, and the real-time motion of the heart's structures can be observed. This enables the doctor to see the various heart structures at work and evaluate them.
3-D Echo
3-D (three-dimensional) echocardiography. 3-D echo technique captures three-dimensional views of the heart structures with greater depth than 2-D echo. The live or "real time" images allow for a more accurate assessment of heart function by using measurements taken while the heart is beating. 3-D echo shows enhanced views of the heart's anatomy and can be used to determine the appropriate plan of treatment for a person with heart disease.
For an appointment
Appointment and Queries  | Locations
Phone #  051- 8354601 – 02