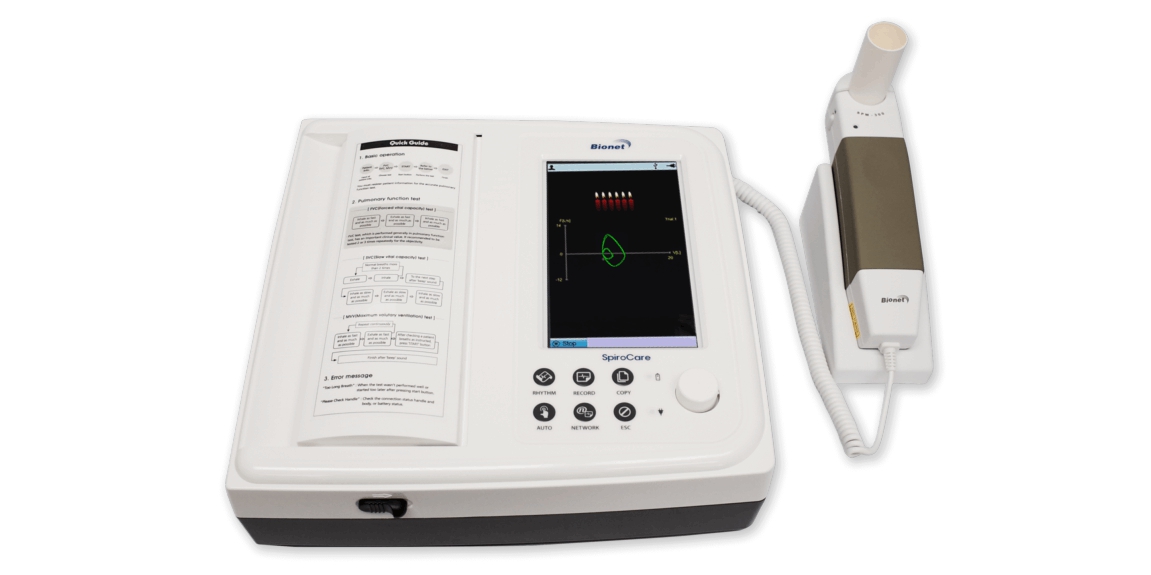 Spirometry
Respiratory function assessment services are offered by Capital Diagnostic Centre, with several parameters that help to differentiate bronchial asthma from chronic obstructive pulmonary disease, cardiac arrhythmia, and restrictive lung disease. Spirometry can be used periodically to test if the treatment for a chronic lung condition is helping you breathe well normally.
Get your spirometry test today at the Capital Diagnostic Centre, if you are suffering the below symptoms caused by chronic lung condition:
Pulmonary fibrosis
COPD
Chronic bronchitis
Asthma
Emphysema
Tests perform in Capital Diagnostic Centre, We closely monitored and maintain quality-controlled by our professional staff.
For an appointment
Appointment and Queries  | Locations
Phone #  051- 8354601 – 02